Trilogy Hydrating Mist Toner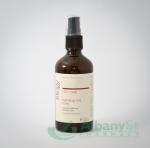 Active Ingredients
Rose Flower Water and Geranium Flower Water.
Product Description
Trilogy Hydrating Mist Toner is a gentle and alcohol-free hydrating mist combining Rose Petal, Lavender and Geranium to invigorate, hydrate and tone your skin. Use after cleansing or whenever your skin is feeling dry or stressed after long days in air-conditioned spaces. Trilogy Hydrating Mist Toner is an essential travel companion. Available in a 100ml glass bottle. Also available in a 50ml bottle as part of the Trilogy Travellers pack.
Distributed by Nutralife Health & Fitness
No prices listed for this product.