Trilogy Gentle Facial Exfoliant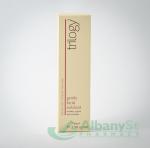 Active Ingredients
Jojoba, Jojoba Wax, Certified Organic Rosehip Oil, Camellia and Macadamia Nut.
Product Description
Trilogy Gentle Facial Exfoliant is the fast way to a fresh new complexion with glowing results you'll see instantly. This gentle, creamy treatment removes dead skin cells and surface debris that dull your skin's appearance. Jojoba wax spheres and Camellia oil gently buff away impurities and botanical oils nourish to reveal softer, smoother, more radiant skin. An essential part of your beauty regime. Available in a 75ml tube.
Distributed by Nutralife Health & Fitness
No prices listed for this product.