Le Tan Uber Dark Coconut Sun Tanning Oil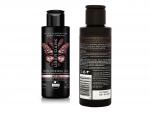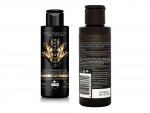 Product Description
This coconut sun tanning oil protects and hydrates, helping to achieve a darker golden tan while defending against dryness and peeling. Formulated with Vitamin E to hydrate skin while in the harsh sun. Available in SPF15 or SPF30+.
Made in Australia. Vegan friendly & cruelty free.
Directions For Use
Shake well. Apply liberally onto clean, dry skin and spread evenly at least 20 minutes prior to sun exposure.
Re-apply every 1-2 hours or after exercise, swimming or towel drying.
Warnings & Cautions
Keep out of reach of children
For external use only. If swallowed, seek immediate medical advice from a doctor or poisons centre.
Keep away from eyes.
If irritation occurs, discontinue use & seek medical advice
Avoid prolonged sun exposure. Do not expose babies less than 6 months old to the sun.
Heritage Brands (Australia) Pty. Ltd.
No prices listed for this product.